It's so exciting to watch the game as it continues on! Here is an illustration, created by JK Rowling herself, to colour in.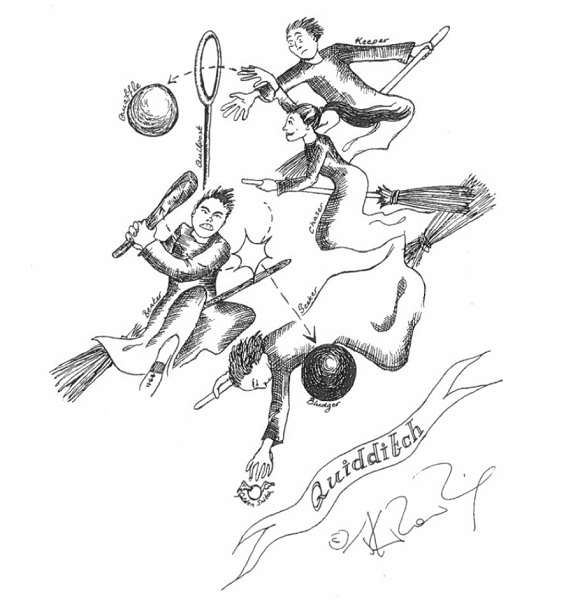 Click
here
to see a larger edition of this picture.
Colour it in and post your creation in this topic. (If you use the larger picture for colouring, please remember to shrink it down to 600x600 or less when you post it.)
Include, with your coloured picture, some sort of descriptive for at least one of the actions portrayed therein. You will need to have at least fifty words minimum, in addition to your graphic, to count for Team Points.
Have this posted within a week and earn
5 Team Points
for your Team. If you post after that date, you will earn
3 Team Points
. Please keep in mind that all activities are due by August 20th.
Note: If for accessibility reasons you can't complete this task, please just let me know via HOL Forum PM and an alternative can be worked out.