There was such delight amongst all the crowd of witches and wizards watching that first World Quidditch Cup. Not only was the Quidditch play itself of huge interest, but there was a lot of other activity on the playing field which provided great entertainment.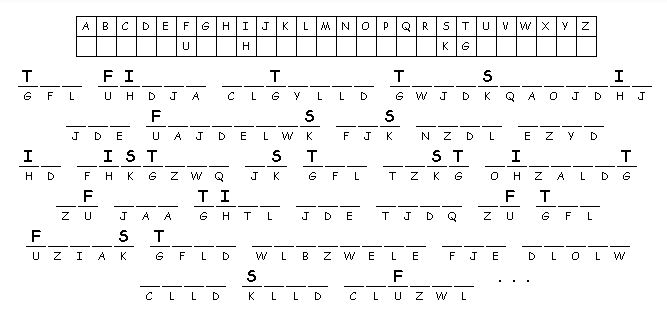 Solve this puzzle and send me your solution in a
Forum PM
within one week of this being posted and earn
5 Team Points
! (If you send it in after that date, you will earn 3 Team Points. Keep in mind that all activities are due by August 20th.) Title your PM "
SQL Week 3 - Cryptogram
". Please include the name of your team in your PM.
Note: If for accessibility reasons you can't complete this task, please just let me know via HOL Forum PM and an alternative can be worked out.