How well do you know your Quidditch fouls? Do you know the word used for this particular foul?
Flying with intent to collide
from
Quidditch Through the Ages
by Kennilworthy Whisp
Here you have an opportunity to earn more Team Points (and Beans for yourself)!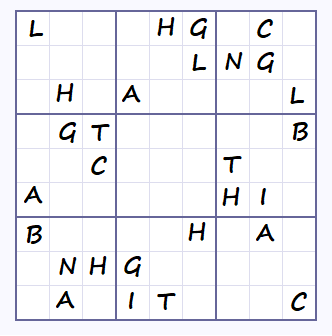 Solve this puzzle and send me your solution in a Forum PM within one week of this being posted and earn
5 Team Points
! (If you send it in after that date, you will earn
3 Team Points
. Keep in mind that all activities are due by August 20th.) Title your PM "
SQL Week 2 - Sudoku
". Please include the name of your team in your PM.
Note: If for accessibility reasons you can't complete this task, please just let me know via HOL Forum PM and an alternative can be worked out.