Oakshaft 79
Posts: 113
Joined: Sat Aug 08, 2015 11:52 pm
A very happy birthday Sirius.
Hope you have a great day and that it's full of magic.
Moontrimmer
Posts: 239
Joined: Mon Sep 12, 2016 12:53 pm
Location: ga942
Happy birthday Sirius!

*Throws confetti into the air*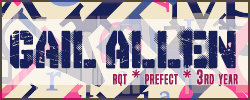 Thank you Cassie for the signature!
Tinderblast
Posts: 1661
Joined: Sat Aug 16, 2003 6:05 pm
Location: Slytherin
Happy Birthday, Sirius!
"I am only one, but I am one. I can't do everything, but I can do something. And I will not let what I cannot do interfere with what I can do."
- Edward Everett Hale
Warp 10000
Posts: 5511
Joined: Sun Dec 14, 2003 6:31 am
Happy Birthday, Sirius!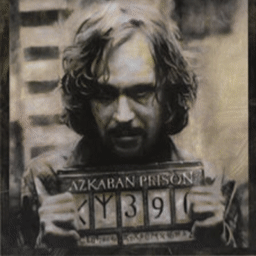 image shows black and white picture of Sirius Black, facing camera (while from or in Azkaban) holding his 'prisoner card' and words in white show up: "Have you seen this wizard?"
Hope it is/was a great one, Sirius! *Joins in the confetti tossing (I hope it's sparkly)*
"Does the Walker choose the path or the path the walker?" -Garth Nix
(Av/sig by Amy!)
Oakshaft 79
Posts: 124
Joined: Mon Aug 19, 2013 12:06 am
Location: Ravenclaw Common Room
Happy Birthday Sirius!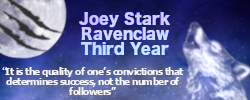 Cleansweep One
Posts: 670
Joined: Mon Aug 19, 2013 5:37 am
happy birthday to my "First Friend" here from all those years ago!
Silver Arrow
Posts: 485
Joined: Thu Aug 11, 2011 10:24 am
Location: The Sett
Thank you! I had a good one.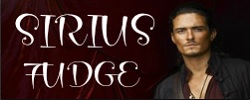 Post Graduate | Huffle Staff | HQT | HOL Class of 2018
Cleansweep One
Posts: 738
Joined: Mon Aug 03, 2015 7:35 pm
Happy belated birthday!
Oakshaft 79
Posts: 101
Joined: Sat Jul 24, 2010 9:43 am
Happy Belated Birthday, Sirius!! Hope you had a great day!
Patrick James
|
Fourth Year
 | 
GQT Co-Captain