Moontrimmer
Posts: 261
Joined: Mon Sep 12, 2016 12:53 pm
Location: ga942
Happy Birthday Silas!!!

I hope you have an awesome day!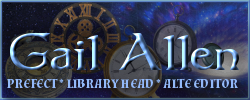 Shooting Star
Posts: 1740
Joined: Sat Aug 16, 2003 6:05 pm
Location: Slytherin
Happy Birthday, Silas!
"I am only one, but I am one. I can't do everything, but I can do something. And I will not let what I cannot do interfere with what I can do."
- Edward Everett Hale
Oakshaft 79
Posts: 101
Joined: Sat Jul 24, 2010 9:43 am
HAPPY BIRTHDAY SILAS!!
Patrick James
|
Fourth Year
 | 
GQT Co-Captain
Cleansweep One
Posts: 612
Joined: Fri Aug 03, 2012 2:02 am
Location: USA
Oakshaft 79
Posts: 136
Joined: Sun Mar 12, 2017 9:46 pm
Happy birthday, Silas!! I hope you have a wonderful day!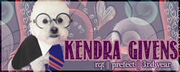 Warp 10000
Posts: 5591
Joined: Sun Dec 14, 2003 6:31 am
Happy Birthday, Silas!
I hope you have a wonderful and magical birthday!
*Siggy and Avatar by Cody Lewis*
"You have the inborn natural right to remain silent. Don't think about it, don't talk about it, shuush ....... STILL." ~ Xaris
No broom
Posts: 67
Joined: Tue Jun 12, 2018 4:54 pm
Location: The Sett; I am a badger.
Thank you for
beautiful
and
kind
wishes!
It was surely very
interesting
day.