Happy Birthday, Fumbly!
I wish for you a very magical and wonderful birthday. <3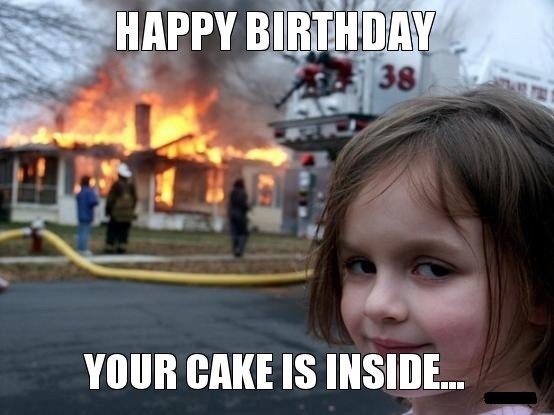 Graphic shows, in the background, a house whose roof is on fire, as well a a lot of the house itself. There is a firetruck present, and a fireman in the picture, along with a couple of onlookers. (From the body language of those in the picture, it appears to be a controlled burn but I'm not certain about that!) Those people and the truck are mid-scene. In the foreground, to the right, is a young person smiling towards the person holding the camera. It's a funny sort of smile, a 'secretive' smile, closed lips and smiling eyes. Large words in white CAPS. At top of photo - HAPPY BIRTHDAY. Underneath - YOUR CAKE IS INSIDE...