Warp 10000
Posts: 5590
Joined: Sun Dec 14, 2003 6:31 am
I hope you have an otterly beautiful birthday!
graphic shows two otters snuggling together on grass, both looking towards camera
*Siggy and Avatar by Cody Lewis*
"You have the inborn natural right to remain silent. Don't think about it, don't talk about it, shuush ....... STILL." ~ Xaris
I tried to find you a good otter joke, I honestly did. But instead went for the absolute worst:
Q: What do you call a kids book about otters?
A: Harry Otter
Before people start pelting me with things, I'll just say this: have an amazing birthday
"Does the Walker choose the path or the path the walker?" -Garth Nix
(Av/sig by Amy!)
Cleansweep One
Posts: 612
Joined: Fri Aug 03, 2012 2:02 am
Location: USA
Happy birthday, Kendra!!! <33
Moontrimmer
Posts: 261
Joined: Mon Sep 12, 2016 12:53 pm
Location: ga942
I wish you an awesome day dear Twinsie!
May it be otterly filled with joy.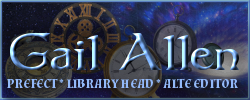 Shooting Star
Posts: 1739
Joined: Sat Aug 16, 2003 6:05 pm
Location: Slytherin
Happy Birthday, Kendra!
Have a wonderful day!
"I am only one, but I am one. I can't do everything, but I can do something. And I will not let what I cannot do interfere with what I can do."
- Edward Everett Hale
Moontrimmer
Posts: 216
Joined: Sat Nov 12, 2016 1:42 am
Location: Hogwarts
Happy Birthday Kendra!

Have a wonderful birthday!

Shadow Gaunt
"In this world nothing can be said to be certain, except death and taxes."-Benjamin Franklin
Cleansweep One
Posts: 687
Joined: Mon Aug 19, 2013 5:37 am
hope you have an otterly fantastic birthday!