Moontrimmer
Posts: 221
Joined: Sat Nov 12, 2016 1:42 am
Location: Hogwarts
Happy Birthday Professor Limine Snidget, otherwise known as Ashley. Have an unLIMINEtedly amazing birthday!

Shadow Gaunt
"In this world nothing can be said to be certain, except death and taxes."-Benjamin Franklin
Moontrimmer
Posts: 279
Joined: Mon Sep 12, 2016 12:53 pm
Location: ga942
Happy birthday Professor!

May the coming year be a great one for you!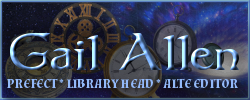 Silver Arrow
Posts: 488
Joined: Sat Jul 24, 2010 4:49 am
Thank you <3

My students shared a Harry Potter birthday song with me and it was a lovely day!