Firebolt Galaxy
Posts: 5321
Joined: Sun Dec 14, 2003 6:31 am
Happy Birthday, Rachel!
I hope you have an
enjoyable
,
magical
and
awesome
day!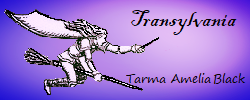 "You have the inborn natural right to remain silent. Don't think about it, don't talk about it, shuush ....... STILL." ~ Xaris
Oakshaft 79
Posts: 176
Joined: Sat Nov 12, 2016 1:42 am
Location: Hogwarts

Shadow Gaunt
"In this world nothing can be said to be certain, except death and taxes."-Benjamin Franklin
Oakshaft 79
Posts: 153
Joined: Mon Dec 08, 2003 7:40 pm
Location: Hufflepuff
Happy Birthday Rachel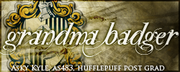 AskyKyle|as483|Hufflepuff|
PostGrad|Pezzie'sHuffieSis|
Hollers|Hufflepuff Staff.
Siggy by Efie
Cleansweep One
Posts: 585
Joined: Fri Aug 03, 2012 2:02 am
Location: USA
Happy birthday, Rachel!!!!