Warp 10000
Posts: 5589
Joined: Sun Dec 14, 2003 6:31 am
Happy Birthday, Shadow!
I wish for you a most
magical
and
wonderful
birthday
.
*Siggy and Avatar by Cody Lewis*
"You have the inborn natural right to remain silent. Don't think about it, don't talk about it, shuush ....... STILL." ~ Xaris
Happy birthday Shad! By rights we should be giving you a watch for your 17th but I'm pretty sure you'd rather have cookies.
"Does the Walker choose the path or the path the walker?" -Garth Nix
(Av/sig by Amy!)
Shooting Star
Posts: 1733
Joined: Sat Aug 16, 2003 6:05 pm
Location: Slytherin
Happy Birthday Shadow! Hope you have a lovely day!
"I am only one, but I am one. I can't do everything, but I can do something. And I will not let what I cannot do interfere with what I can do."
- Edward Everett Hale
Oakshaft 79
Posts: 136
Joined: Sun Mar 12, 2017 9:46 pm
Happy birthday, hope your day was amazing <3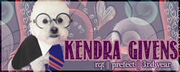 Cleansweep One
Posts: 612
Joined: Fri Aug 03, 2012 2:02 am
Location: USA
Happy birthday again, Shadow!!!!! I hope it was amazing!
Moontrimmer
Posts: 212
Joined: Sat Nov 12, 2016 1:42 am
Location: Hogwarts
Oh my thank you so much. I did have an awesome birthday.

This was quite a surprise, thank you!

Shadow Gaunt
"In this world nothing can be said to be certain, except death and taxes."-Benjamin Franklin