Warp 10000
Posts: 5514
Joined: Sun Dec 14, 2003 6:31 am
Happy Birthday, Gail!
I hope you have a wondrous and fun birthday.
Cleansweep One
Posts: 610
Joined: Fri Aug 03, 2012 2:02 am
Location: USA
Happy birthday, Gail!!!!!!!!!!!!!!
Tinderblast
Posts: 1662
Joined: Sat Aug 16, 2003 6:05 pm
Location: Slytherin
Happy Birthday Gail! Hope you have a wonderful day!
"I am only one, but I am one. I can't do everything, but I can do something. And I will not let what I cannot do interfere with what I can do."
- Edward Everett Hale
Happy birthday to one of the kindest, most level headed people I know <3
"Does the Walker choose the path or the path the walker?" -Garth Nix
(Av/sig by Amy!)
Cleansweep One
Posts: 738
Joined: Mon Aug 03, 2015 7:35 pm
Happy birthday!
Oakshaft 79
Posts: 180
Joined: Sat Nov 12, 2016 1:42 am
Location: Hogwarts

Shadow Gaunt
"In this world nothing can be said to be certain, except death and taxes."-Benjamin Franklin
Moontrimmer
Posts: 239
Joined: Mon Sep 12, 2016 12:53 pm
Location: ga942
Thank you so much!
I've had a great day (though not tenting: it's a bit too cold at the moment, but the place looks gorgeous! I'd love to go there in summer!)
And thank you so much for your comments and wishes.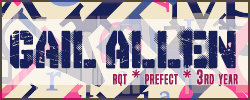 Thank you Cassie for the signature!
Oakshaft 79
Posts: 101
Joined: Sat Jul 24, 2010 9:43 am
Happy Birthday Gail!!!
Patrick James
|
Fourth Year
 | 
GQT Co-Captain
Comet 140
Posts: 816
Joined: Thu Sep 26, 2013 1:52 am
Happy Birthday, Gail!
Hope you have a great year!
A "Cassie Sig" is priceless - thank you so much!
No broom
Posts: 68
Joined: Thu Sep 22, 2016 7:23 pm
Location: The Czech Republic
Gail! Happy birthday!!!!!
(sorry I'm late
)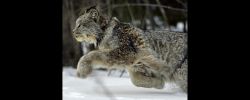 ka1645
|
Hufflepuff
|
2nd Year
|
Spiffy
Silver Arrow
Posts: 464
Joined: Sat Feb 23, 2008 7:47 am
So very late for this, but HAPPY BIRTHDAY GAIL!!!!
I hope that you had a great day filled with magical surprises!!!
Best wishes always!