In this thread we look at what happens in
Chapters V - A Conspiracy Unmasked
through
Chapter XII - Flight to the Ford
. Have you seen
The Lord of the Rings
movies? Specifically, have you seen
The Fellowship of the Ring
? So much happens which is different from the movie! And yet, so much is the same. What do you like about the book, which isn't mentioned in the movie?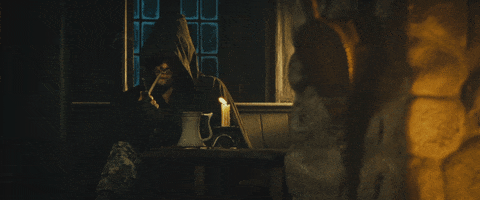 Image is of Strider sitting in a dark corner of The Prancing Pony. There is a lit candle on the table in front of him. His hood is up, the darkness of the shade obscuring his face. He is smoking a long-stemmed pipe.
Please remember to include spoiler tags when discussing specifics.