Now we are discussing
Book Two, Chapter I: Many Meetings
—
Chapter V: The Bridge of Khazad-dum
. If you have read the book before, did you remember that Mr. Tolkien had divided it up into Book 1 and Book 2? I had completely forgotten that!
What did you read in here with which you were surprised? If you have read it before, did you come across any favorite parts and linger there? Was there a particular detail or description that stuck with you? Let us know!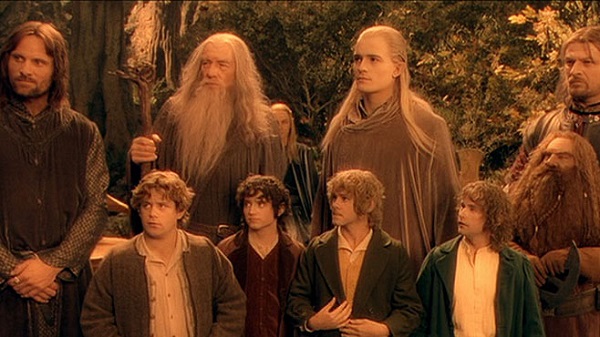 Image is of the Fellowship, as they are first shown at Rivendell. Strider, Gandalf, Legolas, Boromir, in the back row and Sam, Frodo, Merry, Pippin and Gimli in the front row.
Remember to include spoiler tags, though, as not everyone might have read as far as you have.