Welcome campers to week 3 of HOLLERS Summer Camp! Assuming nobody lost their heads in the hunt, you're all doing exceedingly well. After all that exercise and fitness (and danger) in the previous tasks, we thought it was time for everyone to relax a bit and play some games! Only the winners get marshmallows though, so good luck!
Wizard Chess
Any Ron Weasleys amongst you will be happy to hear that Wizard Chess is first up. Strategy is important here, always be aware of how each of your moves impacts the whole of the board.
To help you out, test out your strategy skills by completing this Sudoku Puzzle and sending us the solution.
20 hoots
for a 100% correct solution. Oh, and if you get a line wrong, the pieces still tend to get a little violent so be careful!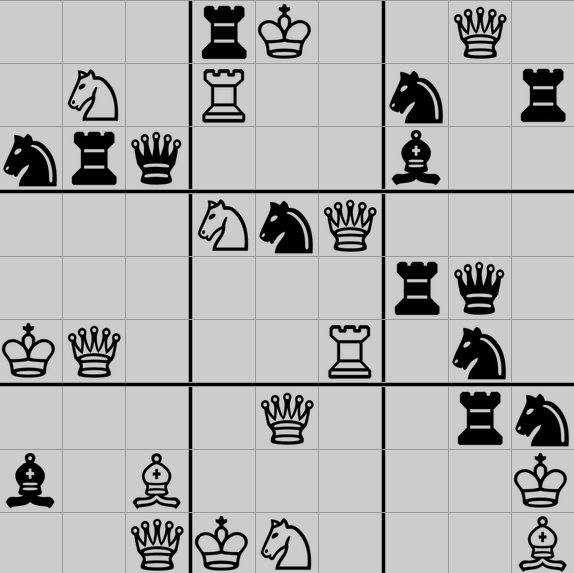 Gobstones
Are there any Gobstones champions here? Well initially we were going to have standard Gobstones matches but we thought the smell would make the whole experience less relaxing. So we've swapped Gobstones for pretty
coloured marbles
.
Follow the link below and have a go at aiming your marbles at the ones that match their colours and continue until they've all been popped. Take a screenshot of your score and send it to us. The higher your score, the more points you get (1000 points =
20 hoots
!)
Exploding Snap
We had planned a game of exploding snap to finish but we're worried about disturbing the sleeping campers! Luckily we found a just as fun alternative!
Follow the link to play
Egyptian Ratscrew
. Choose the middle difficulty setting and read the instructions on the right to learn how to play. All you have to do is win a game and send us a screen shot, for
20 hoots
! Good luck!
Remember to send everything to
hol.hollers@gmail.com
by
Wednesday, 31st August at 11:59 pm