Solve this Takuzu (also known as a binary puzzle) correctly and send me the solution in a HOL Forum PM by November 30 to earn
20 hoots
! Title your pm HOLLERS – Takuzu.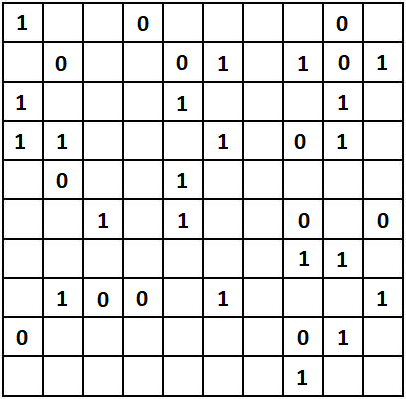 For those who haven't done these before:
The objective is to fill the grid with zeros and ones following the rules underneath:
1. No more than two similar numbers next to or below each other are allowed.
2. Each row and each column should contain an equal number of zeros and ones.
3. Each row is unique and each column is unique.
If you get stuck, send me a PM with what you have and I might give you a hint.