Earn yourself 10 HOOTS by completing this Pipe Puzzle!! PM me the solution by 11:59PM HOL time Oct. 31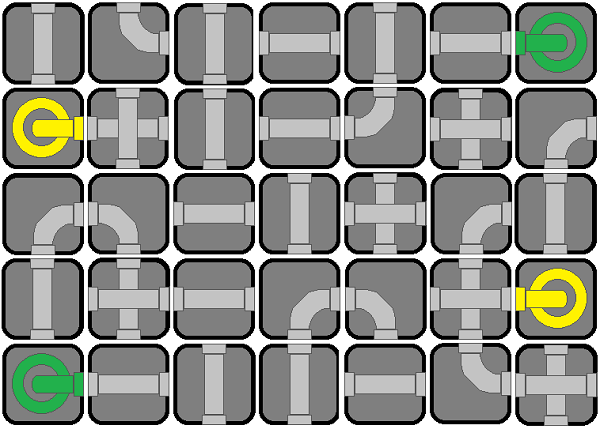 Rules: Rotate the pieces where they are so that the color from one end flows through the pipes to the drain of the same color. The drains DO NOT rotate, only the pipe pieces rotate.
Note: Not all of the pipe pieces will be used!