Seeing the castle for the first time or the fifth time is always impressive!
Complete this Hogwarts Cryptogram and PM (private message) me a screenshot of the puzzle or you can just send me the phrase by September 30 for 20 HOOTS*! If you get stuck, send me a PM and we'll see what we can do to help you through it!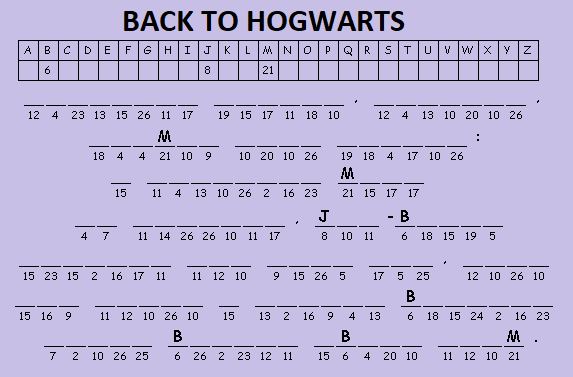 *If you don't know what HOOTS are, check out our
September Newsletter
!!