Send me your solution in a HOL PM by January 31 and earn
20 Hoots
! Title the PM "
HOLLERS - January Word Tiles
". This can be in the form of the graphic or simply the words put in the correct order.
If you have some difficulties with solving the Letter Tiles, you are welcome to send me what you have for further play with it or partial Hoots - your choice. If you send me what you have, though, for playing with it and getting more done, please send a picture.
Good luck!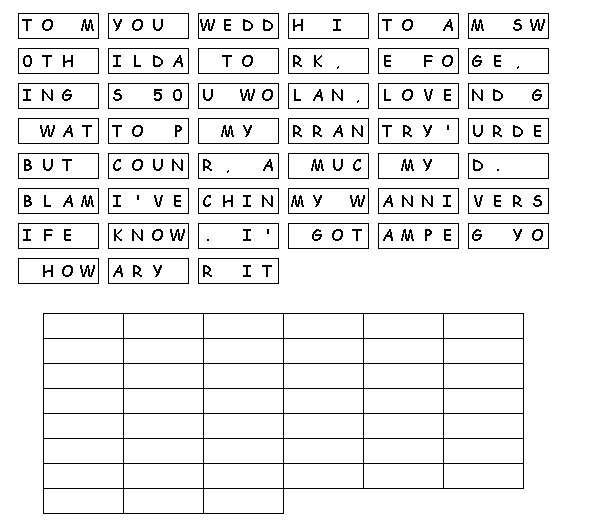 PS
I'm changing my AVATAR (and maybe SIGGY if I find something great) to provide a small hint as to the source of this .... puzzle.