Has anyone ever taken a myers-briggs personality type test? What personality type have you gotten? Do you think the description is accurate?
I've taken it a few times, a family member of mine actually has a qualification in the tests! I always seem to forget my result though, but I just retook an online version now! If you search for myers-briggs personality test, there's quite a few options, I used the '16personalities' site, if give you a complete run down and shows some real and fiction figures matching your type! I got: INFP which means 'introversion, intuition, feeling, perception'.
I even found a good infographic with Harry Potter characters if people want to see who they match! (though it's really hard to read so you might want to zoom a lot or...look it up! (Mines Luna Lovegood which I think is fairly fitting)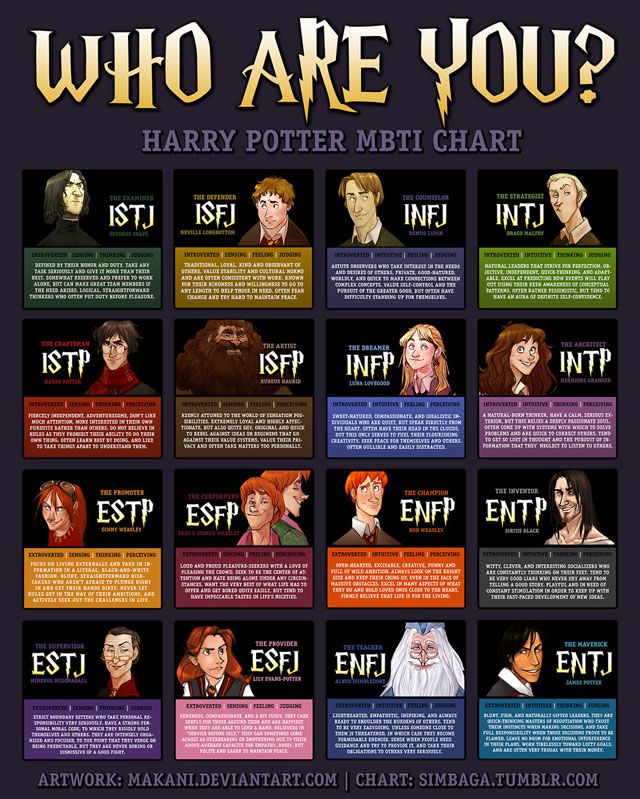 Who does everyone else match?