Moontrimmer
Posts: 270
Joined: Mon Aug 08, 2011 4:12 pm
Location: Ravenclaw!
If you have any questions related to this activity (about IRC, how the games work, clarification of any posts, etc.), please post them in this topic and one of the organizers will get back to you as soon as possible!
Comet 140
Posts: 827
Joined: Fri Sep 25, 2015 4:56 pm
I just saw this now; is it too late to do the activities from weeks 1-7?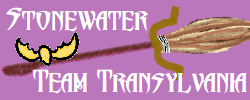 Silver Arrow
Posts: 496
Joined: Tue Jul 28, 2009 7:15 pm
Everyone is welcome to go back and do the activity for any of the weeks they missed
No broom
Posts: 41
Joined: Sun Feb 22, 2015 3:44 pm
Is there a way to bypass paying to register on mIRC? I can't use it right now because it says my evaluation copy has ended and it took away the continue button.